ROBOTIX
Homepage Redesign
PROBLEM
Robotix Media is a service that runs analytics on Facebook and Instagram ads, and turns them into actionable insights to improve campaign performance.


Robotix Media does not know how to clearly reflect their service for potential customers.

SOLUTION
A website that stays focused on the core of what Robotix Media offers, and guides the customer into connecting with the service.

ROLE
My responsibilities included product research, market research, graphic design, wireframing, and iterating. The team consisted of a UX designer and myself.

Initial Assessment
To improve the website, we first had to do two things: understand the product, and assess the current form. We analyzed each section, targeting the purpose and areas for improvement.
Page Evolution
We addressed the issues from the current site by integrating the nature and goals of the product with the flow of the page. Our structure was made up of 4 sections: Hi, What, Why, and Try.
Final Touches
Because that blue is very static. Also, how can "Creative AI" be visually represented? We used their friendly robot logo as the basis for how to style the visuals.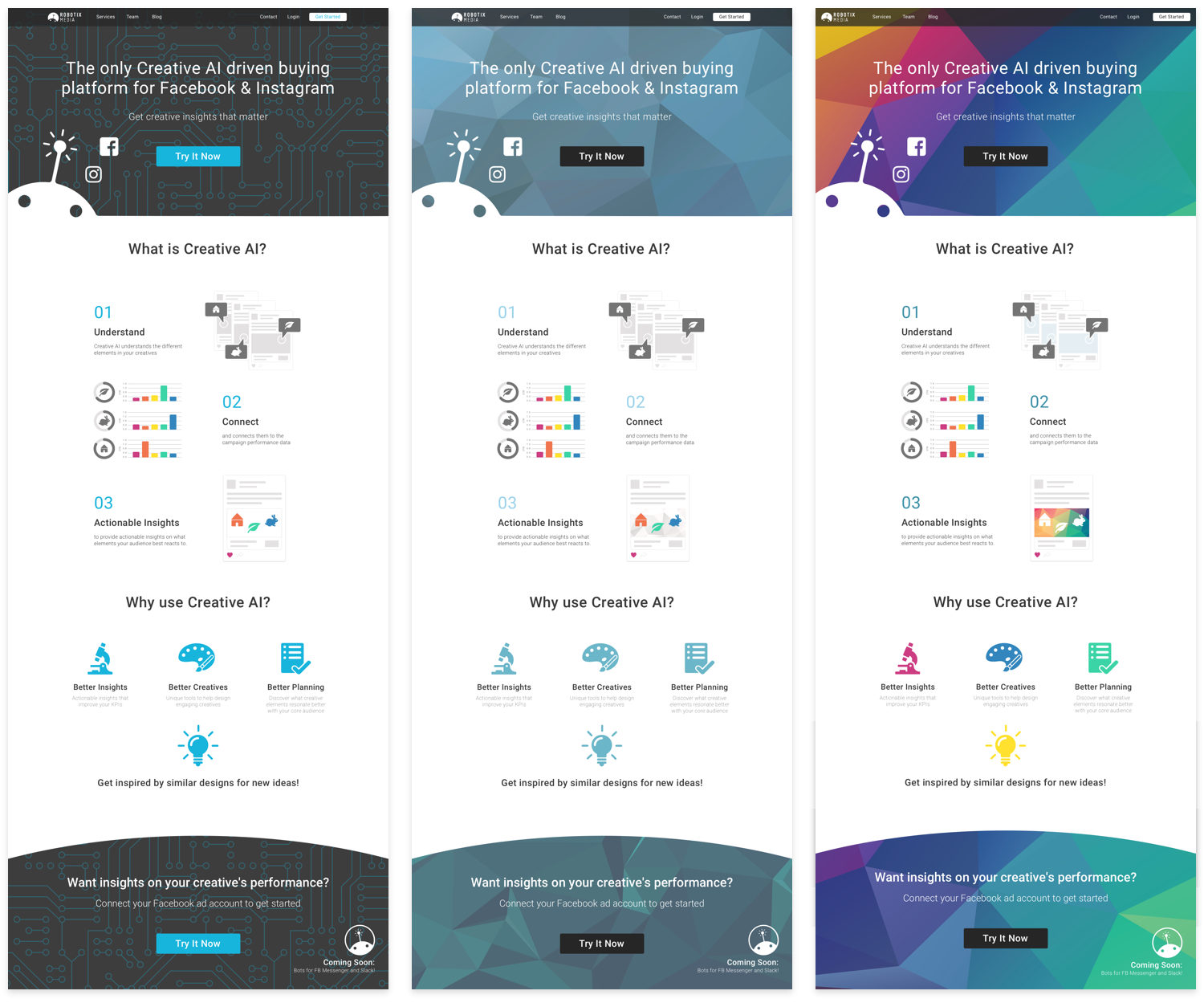 Fully Assembled