GENERAL ASSEMBLY

The Magic Toy Shop
PROBLEM
The (fictitious) Magic Toy Shop is a traditional toy store that focuses on childhood nostalgia.


A brick and mortar store, The Magic Toy Shop needs to stay relevant in the age of the internet.

SOLUTION
A website that is modern, yet does not lose sight of the original values of The Magic Toy Shop.

Role
My responsibilities included product research, market research, information architecture, usability research, wireframing, and iterating. I worked alone.

Toys Are Us
I was given a few user personas to start with. The Magic Toy Shop accommodates the toy aficionado of all stripes and colors.
Toys Toys Toys
The Magic Toy shop sells many toys. An organizational logic is necessary for both the consumer to browse and the business to monitor. I gathered users to card sort the 100 toys in the inventory, until I arrived at a logic that most understood.
After categorizing the toys, I mapped out the navigational flow of the site.
It's All About Toys
A market analysis revealed that many online stores showcase two things: stuff and sales. While this is an effective method for bombarding the visitors with deals, it is also overwhelming and cluttered.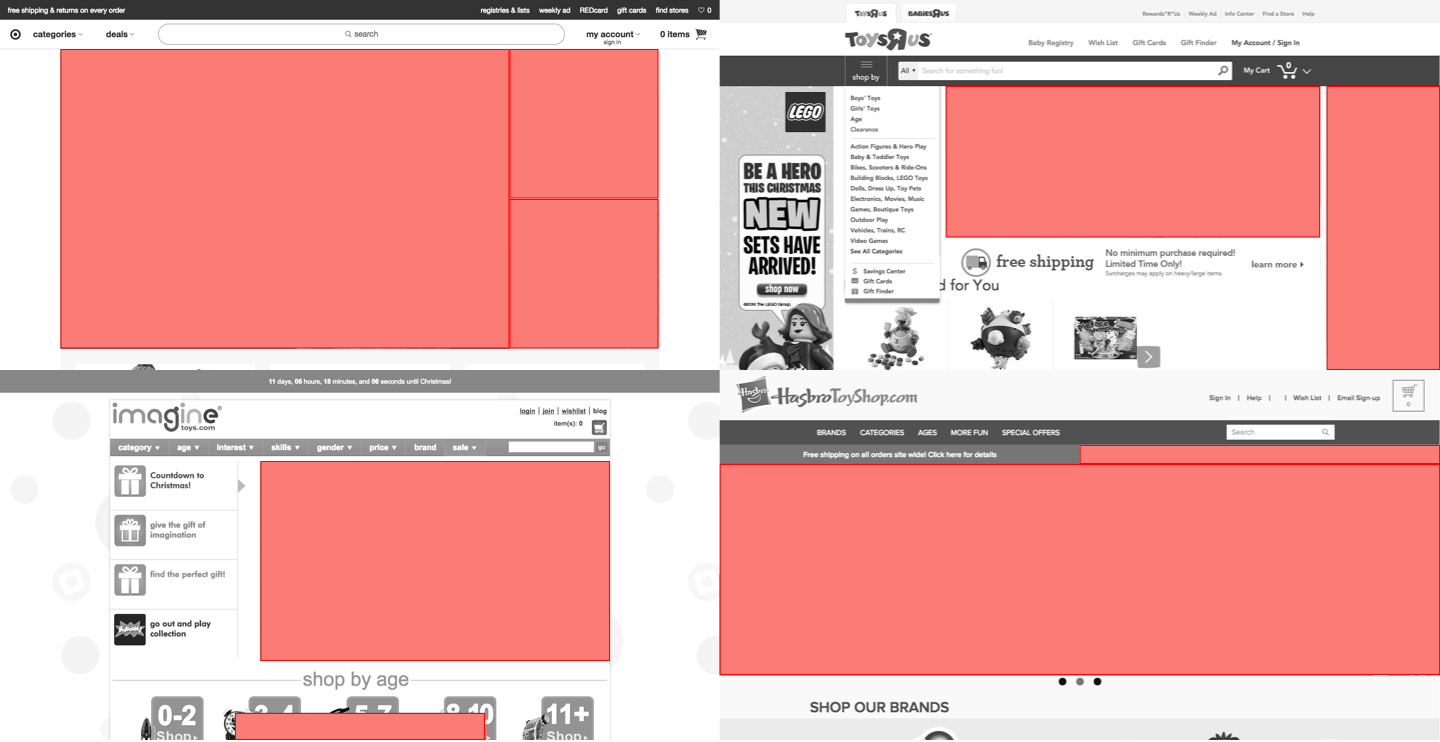 To stay true to the original vision of The Magic Toy Shop, I designed the site to focus on what is important: toys.